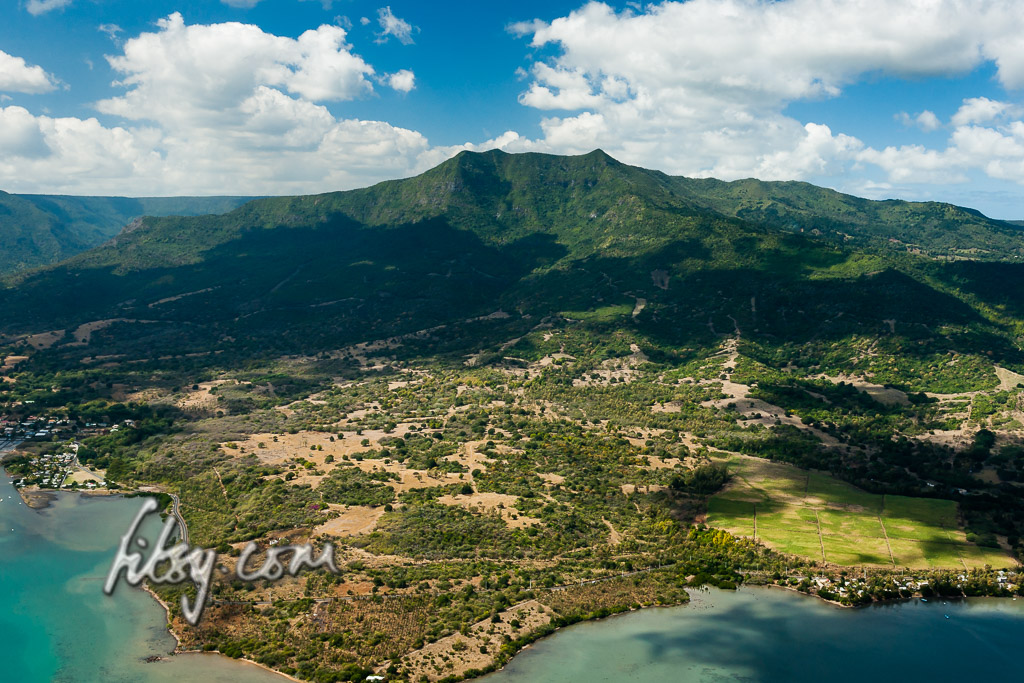 Location
The mountain is located in the south west of Mauritius in the Black River National Park. The path starts near the Black River gorges viewpoint, and the parking area is where you should leave your transport.

There are no public bus routes travelling through this area and you will need to travel by your own car or taxi, to the car park of the Black River Viewpoint.
Depending on your starting point, the area is accessible westwards from the coastal road at La Gaulette through the mountains of Chamarel, or from the south by either the road at the village of Baie du Cap or the road from Souillac. There is also the road from the East passing through Plaine Champagne and Les Marres.
Description
Starting from the car park at the Black River Viewpoint, walk westwards along the road for about 300m where on the right you will find a path leading into the undergrowth.

The path should be signposted with a stone painted with a hiking sign entitled "Black River Peak".
The path is easy to follow and seems to be well maintained, though muddy and slippery in some places.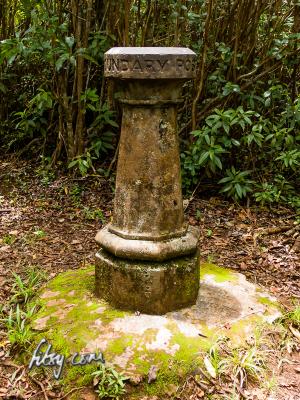 After around 2.2Km, you should reach the first viewpoint where the path heads right (North) and there is a small clearing providing some views over the valley of Chamarel.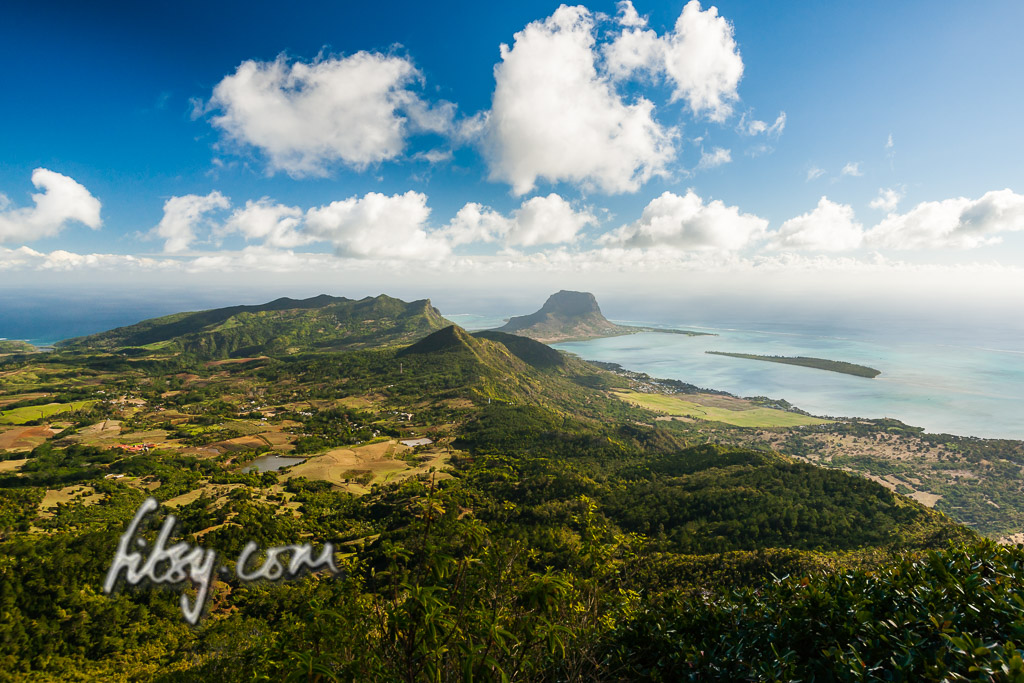 Continuing northwards for a further 1km, you will emerge from the undergrowth on a slope just before the summit.
The path up to the summit can be fairly muddy after rainfall, so you may find it easier to use the shrubs growing on the side of the path as support to help you up the summit.
Enjoy the views from the highest point on the island.