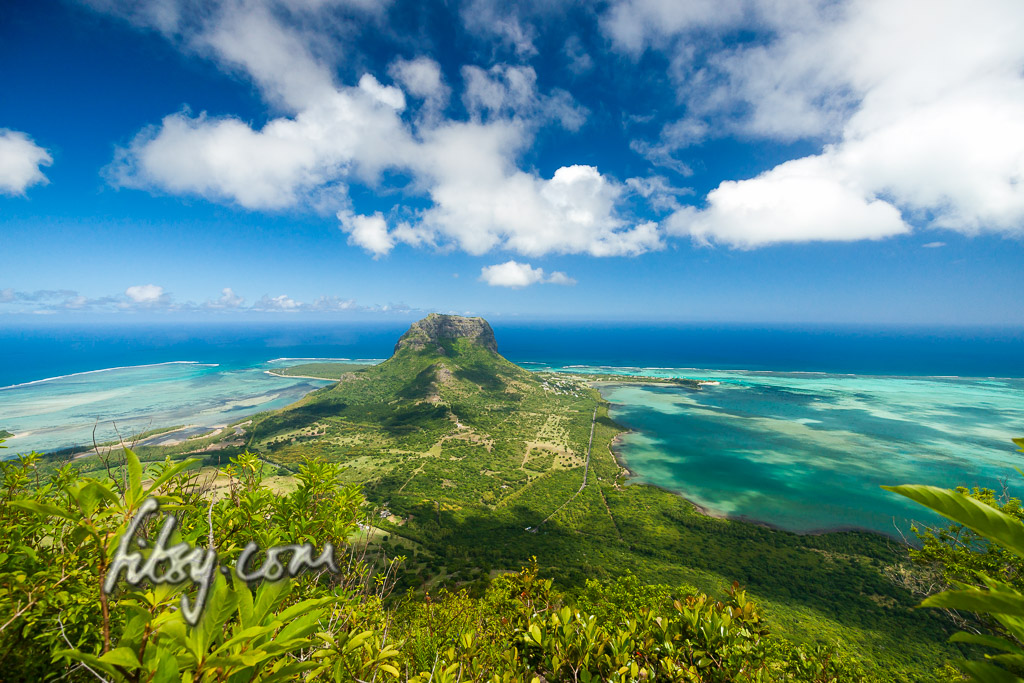 Le Morne mountain has a lot of history...
Finally, in mid 2016, the disputes ended which meant that the hiking track to the mountain was opened up to the public.
The hiking track is managed, with a parking area opposite the entrance, and there is a gate at the start of the track which is open from 07:00 to 16:00.
This hike is popular and it is likely that there will be quite a few hikers undertaking this route. The path is mostly well signposted and clear, so using the GPS track isn't required to find your way to the summit.
 There are two parts to the hike, the first part starts from the entrance and follows a well maintained forestry track to reach a plateau with a viewpoint, and from here, the typical mountain climbing path starts to the small summit where the steel cross is located. Strictly speaking, this isn't the uppermost summit of the mountain, as to reach the summit, mountain climbing equipment will be needed to cross a cleft. Nonetheless, this is an interesting hike which should be on your list of 'to-do' mountains.
As of September 2016, the part of the trail from the plateau to the cross is officially closed due to the ropes placed on the rocky ascent being 'under maintenance', but this should not be an impediment to reaching the summit by the cross, as the ropes are not necessary for either the ascent or the descent, and you will find plenty of people ignoring the warnings to continue to the summit. There is also conflicting information about whether hikers are allowed to continue to the cross without the use of guides. It would be wise to inform yourself beforehand in case you are challenged "aggressively".
Note, the mountain trail from the viewpoint to the cross has been helpfully described as: "In the Alps this could be rated as climbing grade between I and II on the international UIAA rock climbing scale."