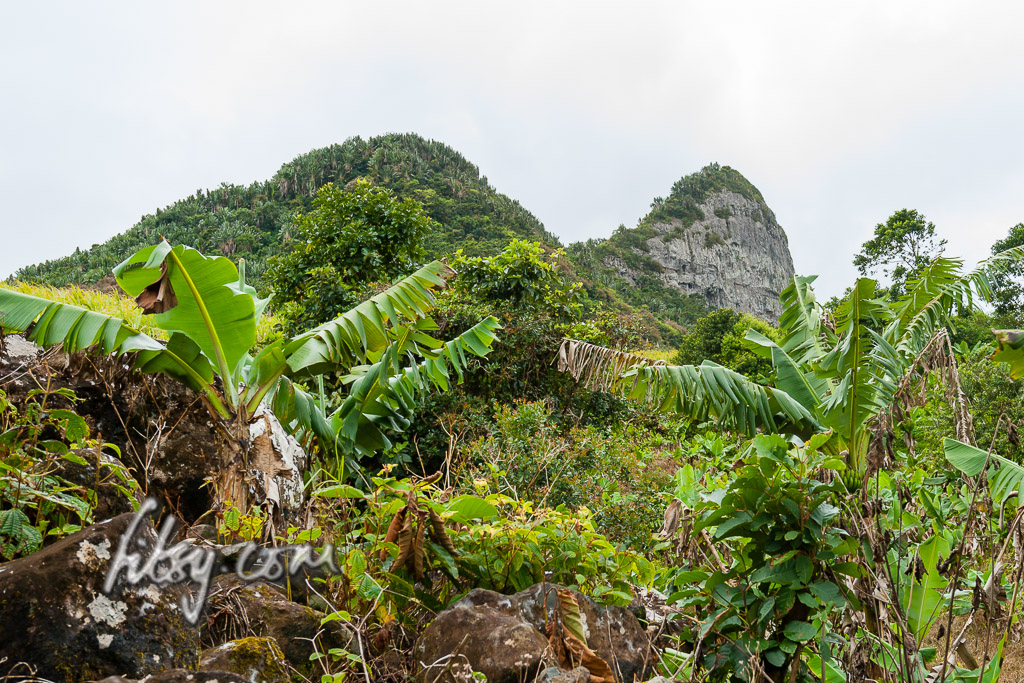 Montagne Blanche located in the East is not a particularly high mountain, but is a fairly short hike and should be attempted should you have the opportunity. Be warned that the initial part of path up the mountain slope is in a muddy gully, so plan for this trip under dry weather conditions and expect to get dirty.
Description
Make your way to the village of Montagne Blanche and at the traffic lights, turn off the main road onto the road leading North towards Medine Camp de Masque and Flacq.
Follow the road to the left and look for a parking space near the residential road leading into the cane tracks. You my find more parking space further along the road after the residential area at the start of the sugar cane fields.
Walk back along the road to join the small road bordered by agricultural plantations and subsequent sugar cane fields.
Depending on where you have parked your transport, you can also reach this point by taking a shortcut across the cane fields, but you will need to cross a small stream. Find the most appropriate location with stepping stones to cross the stream.
Continue along the cane track which will bring you to the West of the mountain where the start of the path has been cleared through the vegetation and into the mountain undergrowth.
Once on the mountain path, if the ground is wet, you will need to make use of all the shrubs lining the path to help you make way through the slippery mud.
Follow the path which is generally clear and easy to find, and at a point before the summit, there is an arkward rock which must be crossed to continue on the path. Should conditions be ideal, the rock can easily be scaled, but should the rock be wet, turn left for a few metres and you will find it relatively straightforward to climb with the help of the guava trees and continue along the path where you will reach the summit.
The views available from the summit are fairly muted, and should you decide to continue, the path continues East over the other peaks along the mountain range.
Take the same route back to your transport as you came.