Le Pouce mountain, located in Moka, offers some very good views over the North West of the island towards the capital Port Louis, and on a clear day, the coastline of the North and East of the island can be seen.
It is an easily accessible climb in the centre of the island, and relatively easy in ascent.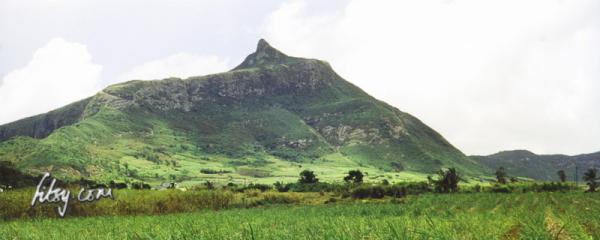 Location
The starting point of the route is in Petit Verger near the village of Saint Pierre. The location is served by buses and is easily accessible using buses going to and from Port Louis, or from other locations by changing buses at Saint Pierre. There is an alternate route starting from Port Louis, but the difference in altitude from that starting point is greater, making it more physically demanding and a longer climb.

If you are using a car, park the vehicle on the tarred road just before the bridge at the junction a few metres away from the main road, or continue to the end of the road where there are a few more spaces to leave your car.

The hike to the summit of Le Pouce mountain is relatively popular and attracts a lot of people, especially at weekends and public holidays. There have been reports in the past of petty theft from vehicles parked in the area. Do not leave valuables in view inside your vehicle.