Signal Mountain and Quoin Bluff are two neighbouring mountains in the North East of Mauritius overlooking Port Louis and the valley of Pailles.
Since the road to Signal mountain is tarred and without hurdles, this hike is suitable for all ages and abilities. Similarly, the short hike from Signal Mountain to Quoin Bluff is also without any technical obstacles.
Location
The starting point is at the end of MonSeigneur Leen Road, which ends near the parking lot at the start of the road leading up to Signal Mountain.
The road is fenced off by a chain across the road, preventing vehicles from using the road.
 Description
Follow the tarred road to the area at the base of the summit of Signal Mountain. There is a cemented path to the summit of Signal mountain with several telecommunication antennas placed there.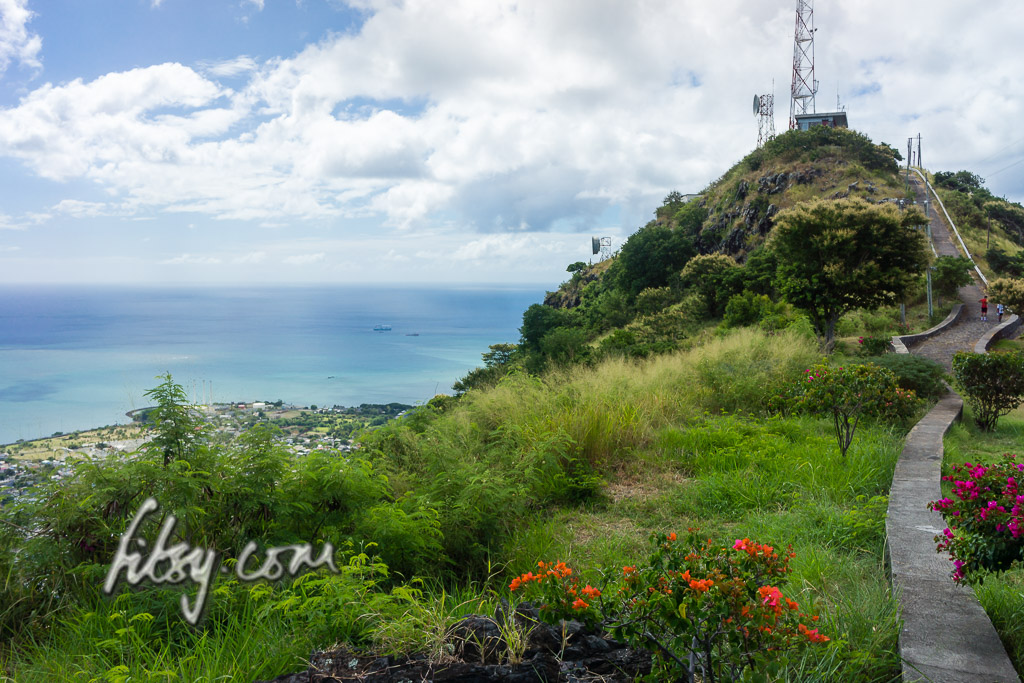 Once you have appreciated the views over the Port Louis harbour, return to the bottom of the summit and follow the path towards Quoin Bluff.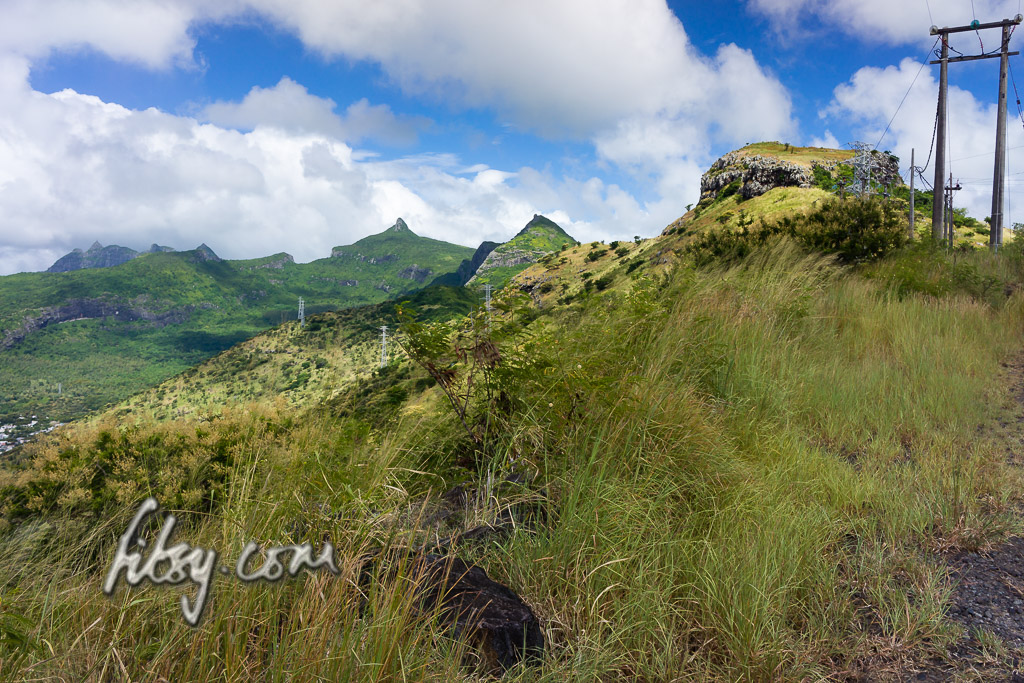 The road towards Quoin Bluff starts off tarred and progressively transforms into an unmaintained vehicle track, and depending on the season, might be overgrown.
You will at a certain point leave this track and head towards the rock forming the summit.
Once you reach the base of the summit, you may choose to tackle the rock head on, or follow the track towards the left (Northern side) of the summit and you will find the rock much easier to ascend from this side.
The remainder of the path to the summit is a short walk away.
Return to your transport following the same path you came.