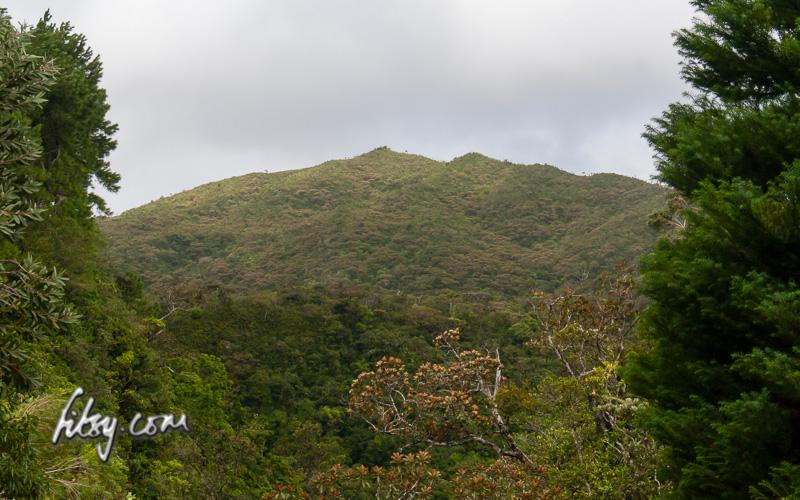 Mount Cocotte is located on the southern highlands of Mauritius, and along with it's neighbour Piton Savanne, are the only two mountains offering views over the south of the Island.
The hike is relatively easy, but is overgrown, wet and muddy in places.
Location
The start of the path is off the main road from Les Marres to Chemin Grenier. There are no bus routes which serves this area, so the only practical way to get here is to use a car.
The location of the path is not clearly visible from the main road, so use your GPS unit to get as close to the position as possible, and keep an eye out for a small track leading from the main road into the undergrowth.
You can park your car on the main road or continue southwards and leave the car by the clearing at the start of the hiking path for Piton Savanne.
Description
Make your way to Les Marres and continue South over the round about. The starting point on the gps track is a small clearing in front of the gates where the track to Piton Savanne starts, which is suitable for leaving your vehicle.
After a slight turn in the road, look for a small opening in the undergrowth facing westwards.
Follow the footpath, which is overgrown, and it will take you to a small stream which you must cross, and follow the path to the left at the clearing with rocks partly emerging from the ground.
As you continue, you will cross a further two streams, which can be slippery after rainfall, and the path will start getting steeper until you reach a crossroads at the top of the hill.
Follow the path straight ahead at the crossroads, taking you downhill, then resume climbing upwards.
You will pass along a fenced area, where the track becomes increasingly overgrown. Take care beyond this point as there are large stones on the ground covered by grass and small shrubs, which can make losing one's balance more likely.
The path will eventually improve, and you will emerge from the trees and shrubs along an opening on the summit of Mount Cocotte marked by a cairn.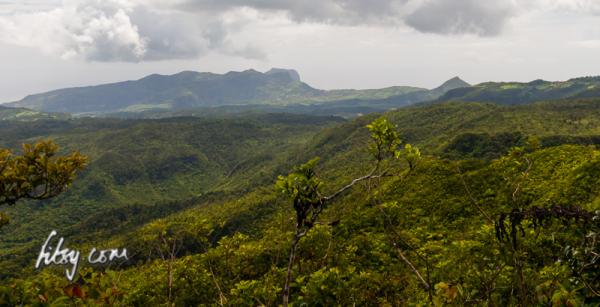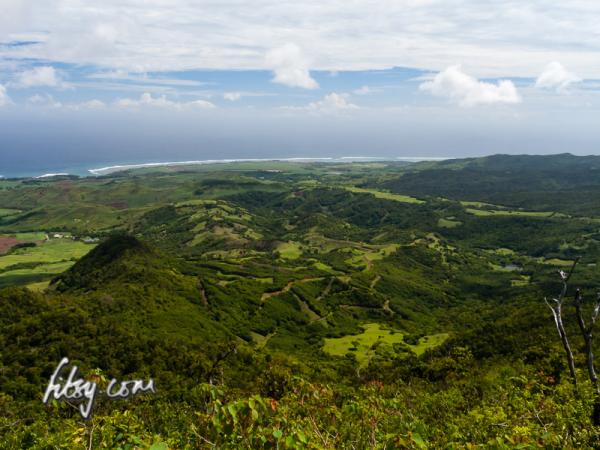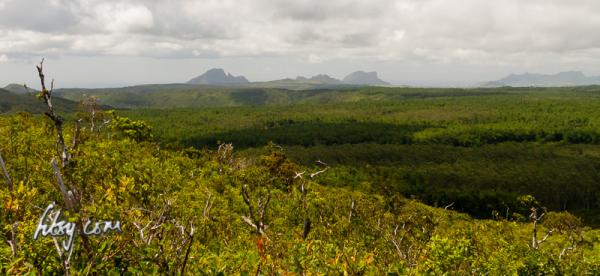 From here, you can see another track leading northwards which you may take as an alternative route back to your transport. Head right when you join the untarred road at the bottom to rejoin the main road, turning left will take you to the parking area at Alexandria Falls.
There is also another short track heading westwards which you can take to see some alternate views over the south of the island.