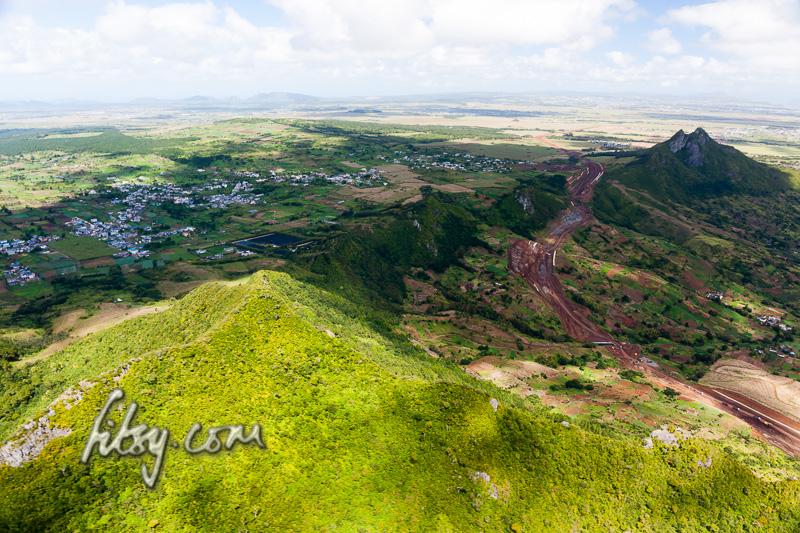 This is a very short hike which ideally should be combined with another hike in the area such as Montagne Deux Mamelles a few kilometres away to the West.
Location:
Make your way to Nouvelle Decouverte which is the village nearest to the starting point. There are bus routes travelling in this area so public transport is an option. If you are using your own private car, you might have trouble finding parking near the starting point, and you may have to leave it a little further off the narrow main road. The small roads leading to the track are used for agricultural lorries and trucks, and you will not be able to find a parking spot in this area without causing an obstruction.
Description:
Leave the main road at the waypoint, passing past some houses and into an agricultural area. Follow the path which will get increasingly overgrown as you continue.
You will go past a corrugated iron shack on your left, and after a few more metres, leave the untarred road and enter the grassy field to your right.
There is unlikely to be a visible path in this area, and your aim is to reach the saddle between the two peaks using whichever path you are able to take.
When you reach the saddle, follow the trail which is very overgrown but relatively easy to follow on the ridge.
You will soon arrive on the summit but the views particularly to the North are obscured by tall growing foliage.
When returning back to the saddle, there is another path taking you to the smaller peak and you may wish to explore this route.