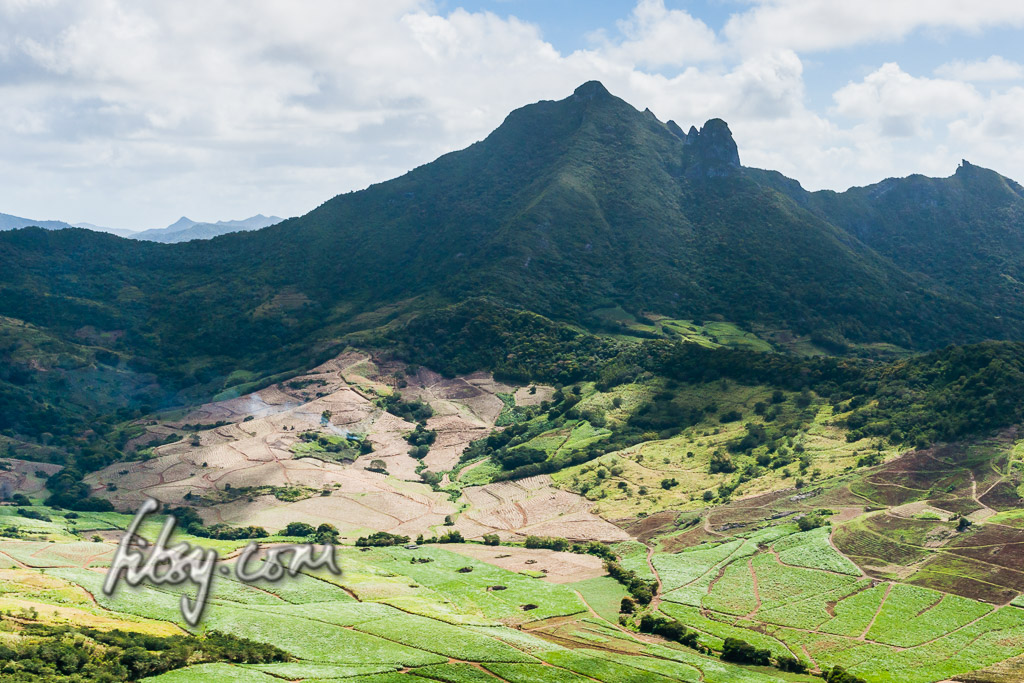 Notes: -
This is quite a rough, wet and overgrown trail, so choose the members of your group carefully (no children!).
Allow 2 to 2.5 hours (or more) for the ascent and about the same for the descent, so start as early as possible.
The path appears and disappears, try and keep with the general guidance of this gps trail.
Go around large rocky outcrops rather than try and tackle them head on.
The final ascent can be tricky, and may put off some members of your group.
Some short-cuts were initially taken on this track across sugar cane fields and a stream to get to the starting point. Use whatever path you find suitable to get to the waypoint marked 'Starting Point'.
Location
Make your way to Belle Rive and park in the parking provided outside the Sir Seewoosagar Ramgoolam memorial park (Kewl Nagar). There are buses travelling to this region, but a private car is recommended. If you have a suitable vehicle, you may continue on the untarred road and leave it nearer the starting point, saving you a little time to get to the starting point. But beware of blocking agricultural lorries and trucks which may be using these roads.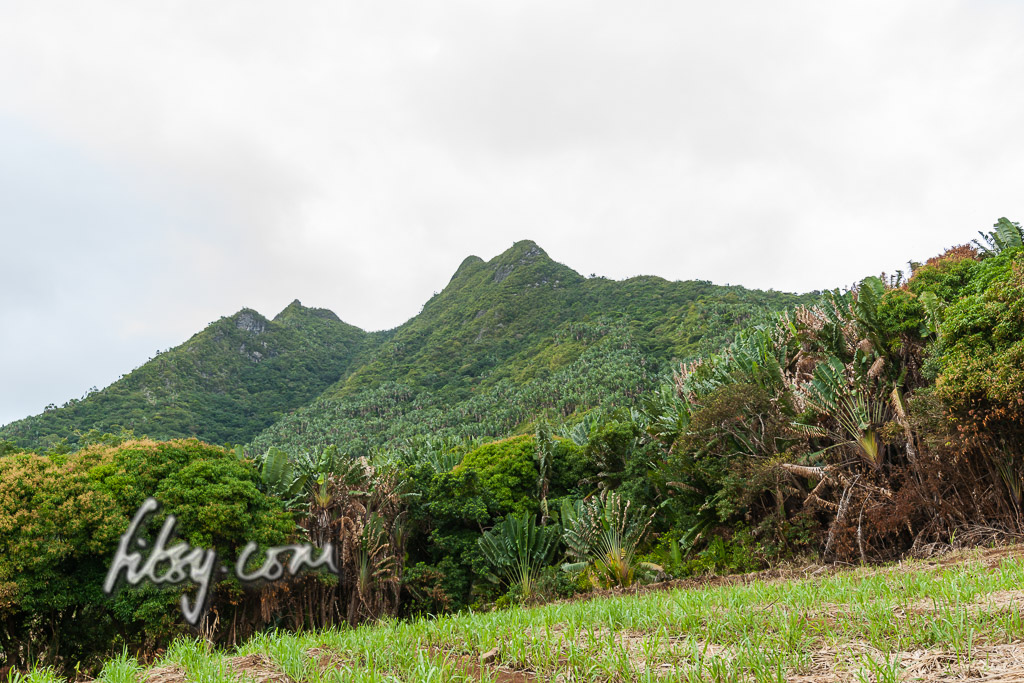 Description
Make your way to the starting point. There is a stream on the left and thick undergrowth straight ahead. Enter the undergrowth, there won't be any traces of a footpath, so keep within the general direction of the GPS track until you find it.
Follow the track and eventually cross the stream at whatever point you find suitable.
Make your way to the saddle on the ridge where the path will either go left to Bambous mountain, or right to Camizard. You might want to explore the route to Camizard Mountain on some other occasion (and send me the gpx track log).
Follow the path on the ridge. It will vanish in some places. The GPS track will be your only guidance.
When you encounter large rocky outcrops, the path will pass around it and come back onto the ridge. Use the guava trees and roots to make your way back up onto the ridge path.
You will eventuallyreach a steep set of boulders just before the summit. A view from the top of the rocks is seen in the image below.


This part can be tricky, as there is a drop on either side and if you spend too long looking down the drop, you might be put off from continuing up the rock which requires a little effort.
Once on the overgrown summit, keep going to the most eastern point where the guava trees have been trimmed to make way for the view. If you brought a sharp knife, trim some other of the chinese guava trees to clear the view.