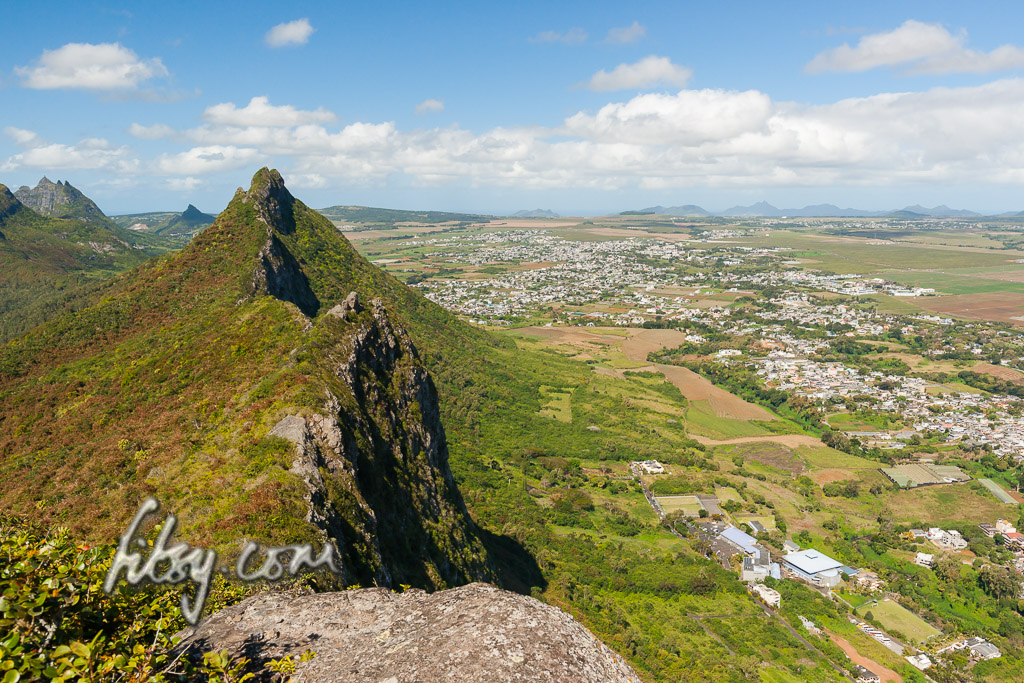 EDIT APR 2017: Pascal found a much simpler and safer way to the summit of Junction peak. Given that his route is much easier and accessible, I would recommend any potential hikers attempting Junction peak to take his route.
The route described below is now obsolete.
The Moka mountain range consists of four peaks starting with Mt Ory in the West, Junction peak, Berthelot peak and Guiby peak in the East. This mountain range is less frequented by hikers and with parts of the Northern slopes used for deer farming, and the southern side consisting of cliffs and thick woods, finding a path has been a challenge on each occasion. But with the right guided help, anything is possible!
Now with that said, this hike won't be for everyone. I had second thoughts about publishing this track, as I suspected it would either waste people's time getting lost in a dead-end or lead them into unnecessary risk. So I'd suggest that after reading this, you consider very carefully whether you'd like to undertake this hike using this route, or whether sweet talking the watchmen on the northern side for access to the easier/clearer route would be a wiser idea.
Location
Make your way to Moka near Eureka, and follow the road leading you to Le Bocage International school. Find a suitable parking spot for your vehicle, and then follow the road to the starting point of the track.
This GPS track will lead you to the saddle between Junction and Berthelot peaks.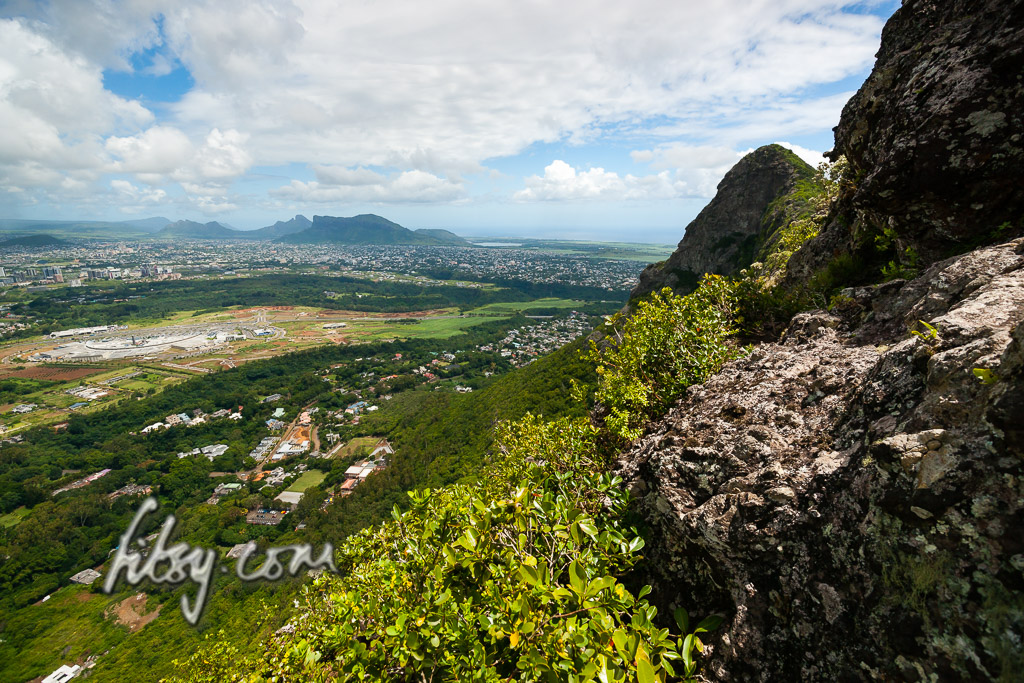 Description
Make your way to the starting point just off a seemingly disused tarred-road. It might be very overgrown in the summer, with no trace of a path leading into the mountain.
Leave the road and with potentially a little effort depending on how overgrown it is, enter the vegetation. There are traces of a path here and there, but the majority of this initial track is across rocks, boulders and dead trees. Keeping as close as possible to the GPS track is your goal. You will shortly cross a rainwater drainage canal on your way.
After a moderate ascent, you will be faced with a large rock face. Tackle the rock face head on, keeping to the right edge.
This part of the ascent is difficult to describe, and the GPS will be of no use here as there is a very weak signal. You need to make your way up the cliff, meandering left and right through the rocks and trees until you reach the ridge. Avoid wandering too far left or right, and make as best use as you can of the roots and branches. Don't cut anything - someone else might find it of use to make their way up!
If and when you do reach the ridge, you can follow the dry stream bed to the small waterfalls. Note the markers along the path, presumably left by guava pickers.
Alternatively, you may go directly to the viewpoint a little west where there are clear views over Moka and St Pierre, and southwards towards Pailles.
There is obviously a lot to explore here, and it may take several attempts and a lot of determination to cover the peaks along this range. The woods are dense growing and it takes a lot of effort to make headway through them under the sun.
Return to your transport the same way you came, paying particular attention on the cliffs.